Community Liaison Committee
The Community Liaison Committee (CLC) was created by the University of Saskatchewan (USask) in May 2007 to serve as an independent organization working to ensure full and open communication on safety issues related to the Vaccine and Infectious Disease Organization (VIDO), located on the U of S campus.
VACCINE AND INFECTIOUS DISEASE ORGANIZATION (VIDO)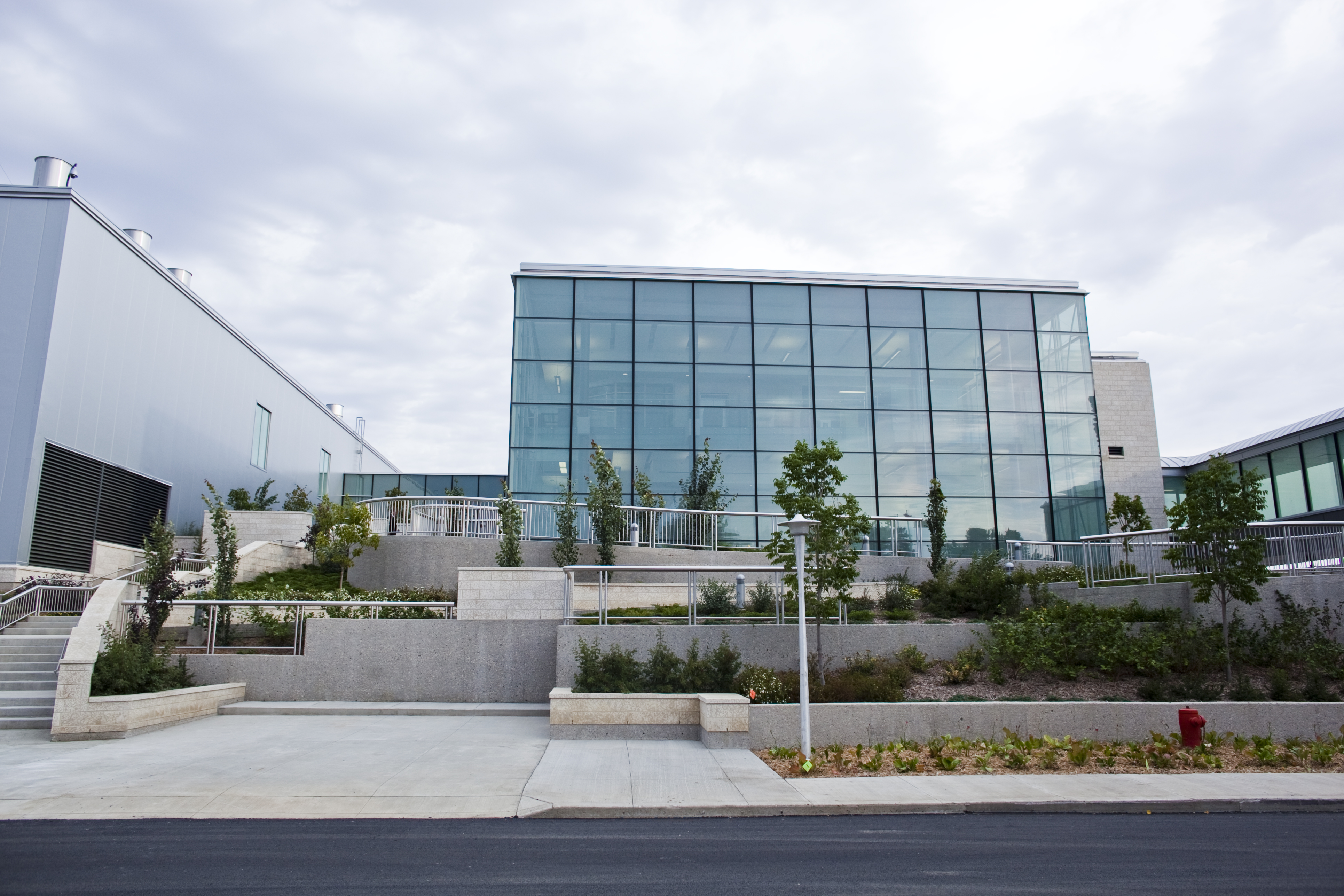 VIDO lives its mandate - to provide
"Solutions Through Research."
VIDO is one of the largest and most advanced level 3 containment facilities in the world.  It will enhance Canada's capacity to protect animal and human health from existing and emerging infectious diseases by developing new vaccines, improving existing ones and creating new and better methods of administering vaccines.  Our high containment facilities were built to the highest specifications for safety and security and exceeds current regulatory standards. There are multiple controls in place to ensure the safety of workers studying live disease-causing organisms and that the public is never exposed to these organisms. 
For more information about VIDO visit www.vido.org.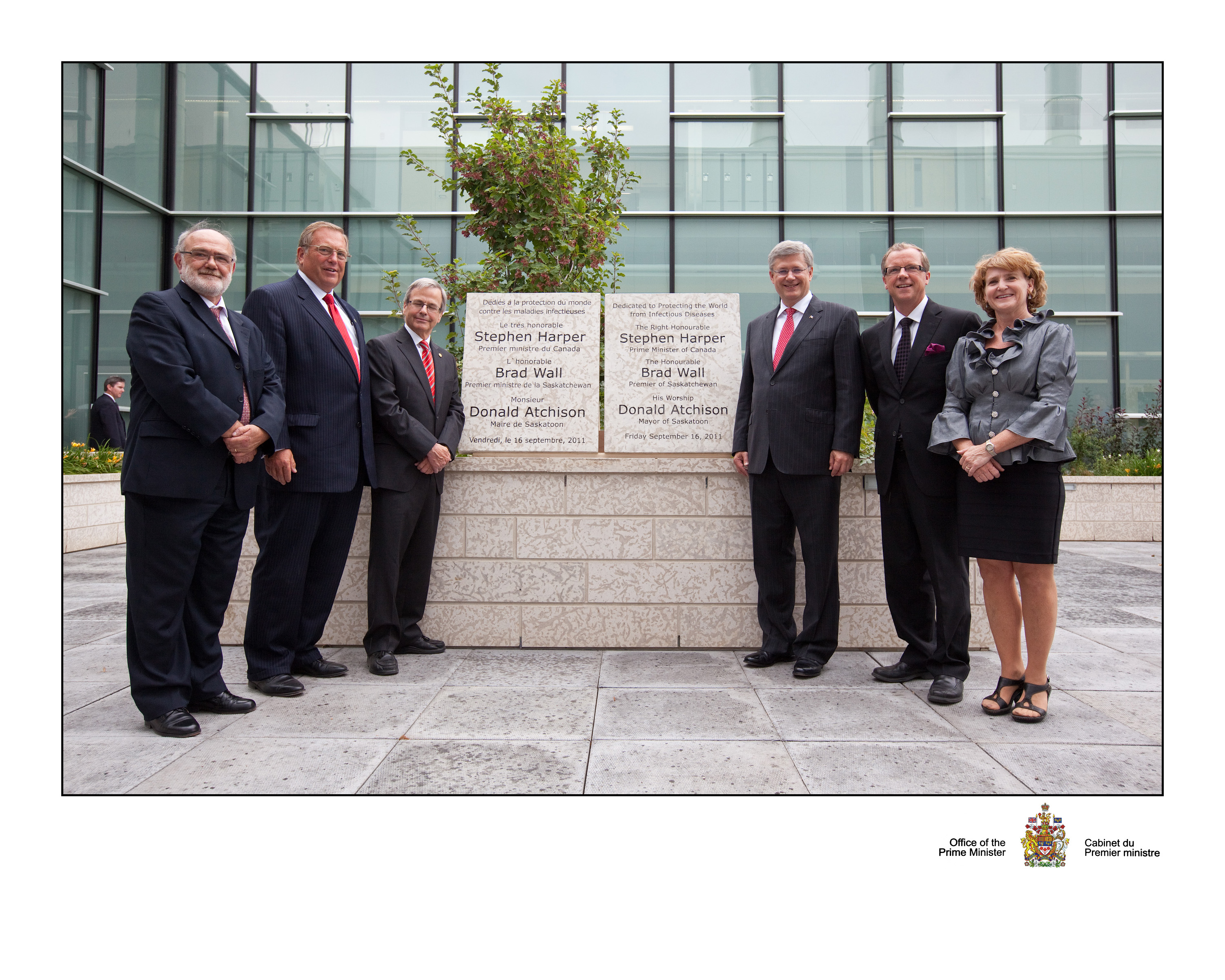 VIDO's High Containment Grand Opening (2011)
Andrew Potter, Don Atchison, Peter MacKinnon, Stephen Harper, Brad Wall, Karen Chad
A WORD FROM OUR CHAIR
"The CLC is an important step in ensuring the public is well informed about VIDO and that there are opportunities for on-going dialogue." - Susan Lamb
A WORD FROM THE DIRECTOR & CEO OF VIDO
"We very much appreciate the work of the CLC committee. Both VIDO and the CLC are committed to keeping the public informed and to facilitate an effective dialogue between the public, our researchers and members of the CLC." - Volker Gerdts